Recent COVID-19 crisis "stay at home" orders have up-ended traditional real estate activity. However, sellers still want to sell and buyers need new homes.
Virtual showings now become a primary tool for both buyers and sellers to overcome the COVID-19 challenges and accomplish their goals.
For instance, the video below is a walk through preview I did for my clients last week during a brokers open house. There's so much detail, sense of place and flow of the design one can get from a virtual walk through that you can't get with profession videos or even the best photos.
Working remotely with both buyers and sellers was a foundation of my business while selling luxury 2nd homes in Hawaii as most of my clients were remote. Some buyers went under contract "sight unseen" based on video walk throughs I shared with them, and then flew in for the home inspection. Of course, that was based on our strong working relationship and clarity of their vision for their new home.
Now is the time when you need a realtor with cutting-edge technology skills as well as experience and expertise. Let's have "coffee" via Zoom video conferencing and discuss what's going on in your local market and various strategies to accomplish your goals.
Are you out looking at properties, but haven't had a business conversation yet with your agent? If so, I have one word for you – STOP!
Top tip for home buyers – who represents you is very important for one of the biggest purchases of your life. This is what they don't cover on HGTV or on Google. In this video, learn from my first time home buying mistakes back in the 90's:
Before we start opening doors, I sit down with my clients in our office, a cafe or their home to go over their home buying goals for lifestyle and financials, what's their style of negotiations, review the highlights of the contract process and share with them tips for success. In essence, we interview each other and then make a decision to work together proactively to accomplish their goals.
Your privacy and negotiation power is only protected by hiring a buyer agent with a Buyer Agency Agreement. I'll go over this in more detail and explain how this significantly impacts your bottom line when we meet.
To start, enjoy my Home Buyers Guide with tips on what to expect and how to interview your agent.
Check out what my clients have to say about working with me – AskMeAboutSusanna.com then let's talk!
What's the secret sauce to create the "buzz" and exposure needed to position your property in front of the right buyers, in targeted demographic areas? It's strategic, or smart marketing. Please allow me to explain.
Traditionally, real estate selling falls into 3 P's:
Place on the MLS (or generic posts on social media)
Put up a sign
Pray for an offer
In a hot sellers market, this minimalist approach might work. And unfortunately, that reinforces the mindset that it is effective. I understand the thinking of For Sale by Owners, because if this is all that's done, in effect the house seems to be selling itself.
When the market starts shifting into more of a buyers market, the truth comes to light that this strategy simply doesn't work. Even in a hot sellers market, it doesn't yield the highest net from market activity.
For my seller clients I create a personalized strategy to position the property in its best possible light, tell the unique "story" of the lifestyle of the home, and create a specific marketing plan to position the property in various ways to targeted buyer demographics. That's in addition to extensive marketing to both consumers and realtors in local market segments as well as networking with realtors nationally.
For instance, I had an opportunity to help the seller of a new construction condo in Queen Village that hadn't sold after being on the market for more than 10 months. The objections were the size. Analyzing the market, I felt the asking price was competitive but we needed to present the lifestyle and target specific types of buyers where the layout wouldn't be an objection.
I created a multi-faceted marketing plan and re-listed it at the same price. The marketing included:
Staging the two decks emphasizing the outdoor areas
New video under 1 minute for use on social media
Multiple Instagram and Facebook ads targeting working professionals, technology, medical and education industries and showcasing "work from home"
Telling the story of living in Queen Village
Geographic areas targeted outside of Philly included New York – where the buyers ended up coming from!
We had competing offers and got it under contract within the first 3 weeks on the market without lowering the price!
For a detailed analysis and marketing proposal targeted to meet your goals, please contact me today.
One of the most difficult decisions a seller needs to make is when to put their home on the market is when to sell. Putting too much emphasis on timing as opposed the appropriate price of the can be counterproductive and result in the property staying on the market for months.
THE TIMING FALLACY
It's common to talk about real estate as a seasonal industry, suggesting that sales are related to the time of year rather than recognizing that any number of other factors can have a far greater impact than timing or season. No two years are the same and home sales can take place at any time of year.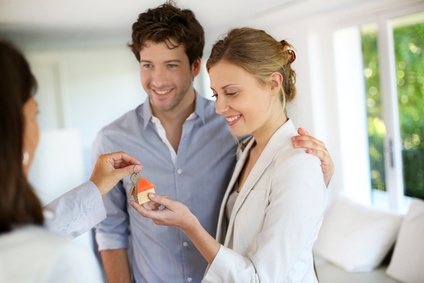 Beliefs create reality right? And when agents tell their clients to wait until Spring, then that is when they will sell. However, homes sell throughout the year.
Each home and each micro-market are unique. It's important to carefully analyze what's best for you. We will analyze real buyer activity in your market, and choose the "bulls eye" for your goals.
This means that there are no hard-and-fast rules when it comes to the timing of a listing.
PRICING AND MARKETING
Pricing and marketing are the only two factors we can control. My job is to provide expansive, create marketing to make sure your home has the greatest possible exposure, to the best potential buyers.
For insights on pricing and marketing, visit SellWithSusanna.com.
How to get the highest offer in today's market? Staging is not just furniture, it's about telling a story that makes the right buyers fall in love.  One of the mainstays of Main Line estate homes is a gracious library. Many of today's luxury buyers no longer view a library as desirable. They look for technology based amenities, like Control 4 smart systems. Yet a library is a very positive feature if positioned creatively.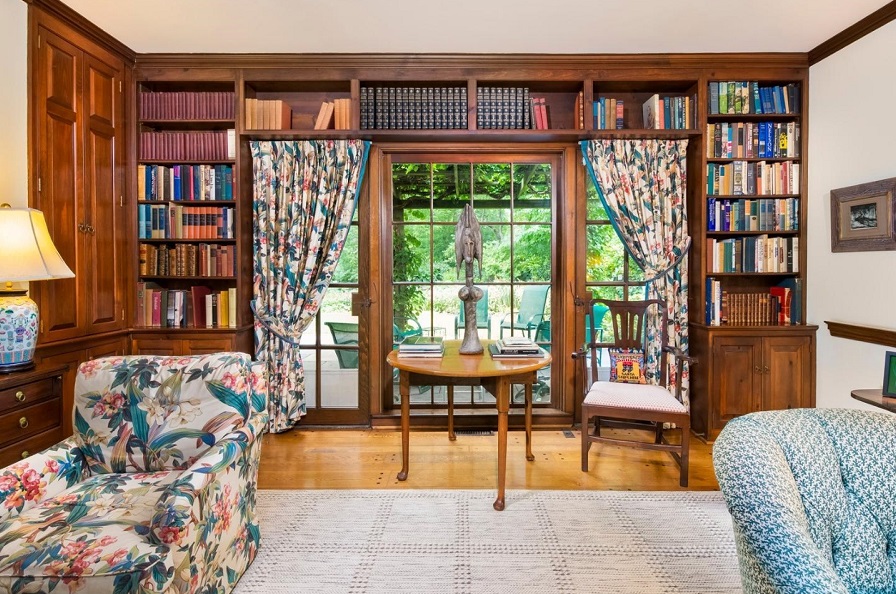 How to present the features and benefits of a library, but also appeal to modern luxury buyers? Staging can transform the area making it attractive to both traditional and modern luxury buyers.
Staging is not just furniture. It's about re-packaging the property in the best possible way for today's buyers.
How can we present your home to net you the highest price in today's market? Let's talk – I have solutions for you!
You might be surprised to find a high demand on the Main Line for mid-century modern with simple, clean lines and open floor plans. Three recent listings designed by Robert McElroy all went under contract in less than two weeks. Take a quick preview:
Where were these?
307 Jeffrey Lane, Newtown Square – listed for $749,000. 4 bd / 3 ba, on 1 acre with swimming pool & jacuzzi, built in 1972. Sold above asking for $749,850.
596 S Bryn Mawr Ave, Bryn Mawr – listed for $710,000. 4 bd / 2.5 ba on 1.34 acres, built in 1963. Sold above asking for $730,000.
305 Highview Drive, Wayne – listed for $599,900. 4 bd / 2.5 ba, on 1 acre with pool, built in 1970. Sold for $580,000.
If you'd like listing alerts for homes built by Robert McElroy contact me and I will notify you of coming soon and just listed mid-century homes.
HousingWire ranked Manayunk as #2 area in the country for Millennials, after Chicago's West Loop:
"On the other side of the spectrum in terms of physical makeup, Philadelphia's Manayunk neighborhood, has almost as high of a Millennial population as the West Loop (71%), but instead operating as a big business neighborhood, Manayunk is a hip, small business hub, lively but not bursting at the seams."
Of course, that's no surprise to us! All age groups enjoy the lively, active lifestyle of Manayunk living. With great places to shop and eat along Main Street, like Winnie's where your bike gets service too, you can't help but love it!
To search all Manayunk area homes and apartments for sale or rent – click here and let's meet for coffee!
#PhillyMarketMinute
What do you think of when you hear words like "foreclosure" and "short sale"?? Most don't think of multi-million dollar estate homes. But reality is that sometimes luxury home owners face impossible situations. Like a home that's worth only 1/2 of what it was in the peak of the market, or simply "under water" on values and the market won't support a successful sale.
No one is exempt from tragedies like a medical crisis that can turn your life upside down, no matter what your income bracket. I've found my luxury clients face some additional challenges. While many people suffer from lack of resources, on the other hand bad information can come from high net worth advisers.
For instance, a client of mine was given advise by her attorney to make significant repairs / improvements prior to selling based I believe on a Zestimate valuation. It wasn't a correct valuation and ended up causing the owner to incur more debt instead of simply resolving the bad mortgage debt.

Nob Hill condos offer a quiet, comfortable lifestyle in Manayunk. Two recent sales clearly indicate a positive market shift for Nob Hill.
A wonderful lifestyle! Walkable to dining and shopping on Manayunk's Main Street, and easy access for Regional Rail or 76. Each loft-style condo comes with it's own parking.
Like many condos that came to the market during the peak of the mortgage crisis, owners at Nob Hill have weathered through some ups and down. When a condo complex like Nob Hill goes through struggles such as a lawsuit against the developer, unfortunately that negatively impacts sales. And a reputation remains in the local real estate market.

Two recent one bedroom sales pave the way for increase in values and a resurgence in the local market for Nob Hill. The success with both sales was powered by my smart, strategic marketing drawing out of state buyers.
Unit 603 – SOLD for $150,000 CASH
Similar to my strategy to overcome negative perceptions at 23 S 23rd in Rittenhouse where I targeted New York buyers, I created a successful marketing plan to bypass market doubts about the Nob Hill complex.
My smart marketing included focus on #Match2018 as it's a perfect fit for medical residents relocating to Philly. We did proactive Facebook marketing to make sure it was visible in strategic areas for potential buyers.
Unit 802 – SOLD in 24 hours at full price!
Originally their home, this unit had been a rental and the owners needed to let it go and sell after the tenant moved out. They wisely chose to list the price in the "bulls eye" of where we could be confident on value, leveraged by my recent sale of Unit 603. My coming soon smart marketing on social media attracted an out of state buyer, relocating for a PhD program, and we had a "sight unseen" offer within 24 hours!
My clients took my advise to have it painted and staged before release publicly. Voila Design did a fantastic job. Not only did we have a full price offer, but generated a great deal of back-up interest with buyers.
Nothing more satisfying that having happy clients!
"Susanna and her team went above and beyond. Very Responsive and great marketing including coming soon which secured an offer within 24 hours of listing"
Selling your home successfully requires a creative, strategic approach to both marketing and pricing. For more info on your home's value and what the market is offering today, contact me for a private consultation.